"

You have two choices; believe in yourself or believe the voices."
— Scott Wilcox
Songwriter Scott Wilcox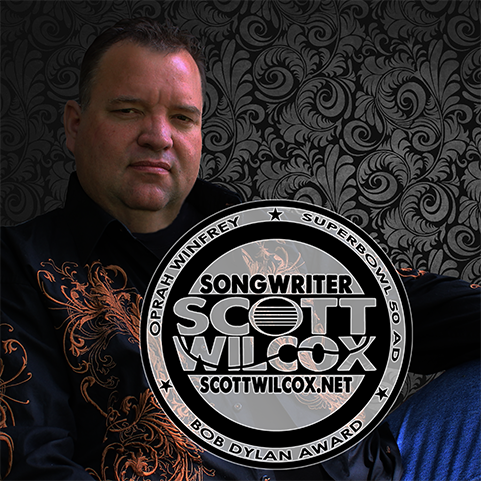 Miracles Do Happen
Heard by Millions
I used to be a special education teacher.  One day a student came to me and called me a hypocrite.  I asked him why and he said this... "Everyday you play your guitar for us and tell us we need to find our calling in life and then pursue it with all our heart.  And here you are with all this musical talent and you're doing nothing with it."  This prompted me to try.  So, that summer I scheduled some shows and after 3 weeks sent a song I wrote into Oprah Winfrey. She liked it so much she had me sing it LIVE on her show for 45 million people.  My life changed.  Since then, I play 250 shows per year, record 4 albums, won the Bob Dylan Songwriting Award twice, had a song inducted into the Packers Hall of Fame, was a semi-finalist for X-Factor, and two years ago sang with Seal (Kiss from a Rose) in a Super Bowl 50 commercial.  I have total following of around 50K and do 4 to 5 tours per year all over the USA. To contact Scott for media interviews and performance scheduling email: Songwriterscottwilcox@gmail.com; Call 608-377-2688, Facebook page at https://www.facebook.com/SongwriterScottWilcox or on Twitter @songwriterscott.  
For Booking in:
Wisconsin, Northern Illinois, Iowa or Minnesota: songwriterscottwilcox@gmail.com 
Southeast Wisconsin and Chicago: Joey DeMarco - United Talent  - joey@unitedtalentco.com
St. Louis and Surrounding Areas: Patricia Cook - Everywhere an Entertainer - everywhereanentertainer@gmail.com
East Central and South East Wisconsin - Jeremy Boerson - NSB Entertainment - nsbentertainment@centurytel.net
Appearances/Press
SCOTT WILCOX 
Social Media: 
Facebook @Songwriterscottwilcox -  https://www.facebook.com/SongwriterScottWilcox/ 
Twitter @SongwriterScott -  https://twitter.com/songwriterscott 
Main Page: www.scottwilcox.net 
Scott Wilcox Bio: 
Songwriter Scott Wilcox sang live on Oprah Winfrey in 2011, Sang with Seal in a Super Bowl 50 Commercial, won the Bob Dylan Songwriting Award in 2012 and 2013 and was a semi-finalist in FOX's series X-Factor in 2014 and Sang in a Superbowl commercial with Seal (Kiss From a Rose) in 2017.  He has produced four albums and tours nationally.  
Scott's shows are electric and fun with a combination of country, rock, and blues covers plus his own Americana Blues originals.  His stories and songs are both meaningful and unforgettable. He performs over 200 shows per year all over the United States and has performed at the Hard Rock Café and Resorts in Chicago, Nashville, San Francisco, Tampa, Key West and Miami. His Brett Favre song was inducted into the Green Bay Packers Hall of Fame and has played for a Packers Tailgate tour.       
Video Links: 
Scott Wilcox on Oprah's Lifeclass: https://youtu.be/eqKkFmpjtHQ 
Scott Wilcox on Super Bowl 50 Commercial: https://youtu.be/9KqekigARfE 
Scott Wilcox LIVE: https://youtu.be/azBcNoBZ5qk
Media Appearances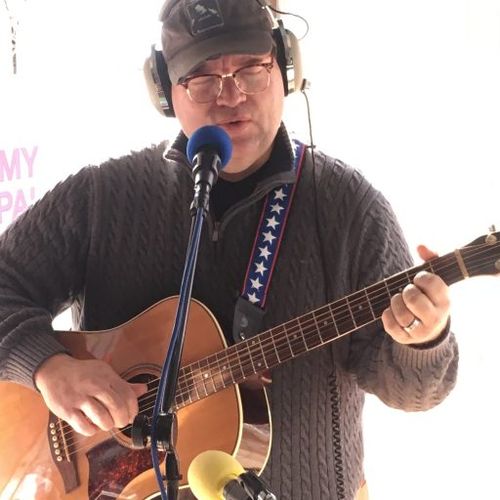 Sessions with Sandy
Riverwest Radio - Saturdays 6:30pm Host: Sandy Weisto
Live music is best! Live music and interviews from the beautiful Riverwest Radio Studios.
Sandy Weisto has been a part of the Milwaukee music community for over 30 years, both in front of and behind the mic.   Well known for her work doing sound at The Coffee House and running the Tuesday Open Mic at The Miramar Theatre, as well as being in several bands herself (Green Sails, Sweet Diversity, Mud River Lee and the Bluegrass Orchestra) she has a great love for live music and is happy to be bringing you live music and interviews from musicians, local or passing through town.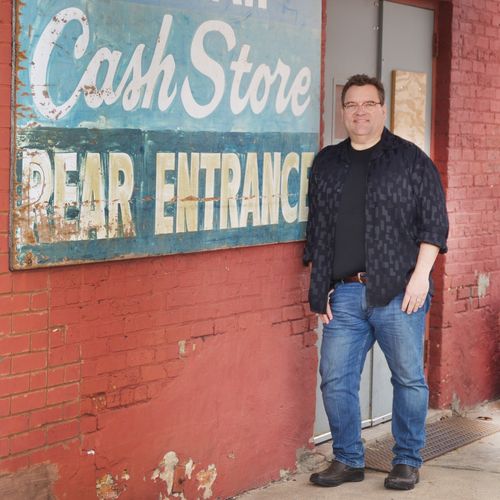 Scott Wilcox's Ah-Ha Moment from Oprah Winfrey
From Exposed Vocals.com
Scott Wilcox has been writing music since he was 12 and mother says since only a toddler. But it wasn't until a lucky break in 2011 that world saw and heard Scott Wilcox for the first time. Scott was a special education teacher in Wisconsin when a student came to him and called him a hypocrite. When he asked why, the student said, "Everyday you tell all your students to find their calling and then follow it with all their passion. But here you are, with all this musical talent and you're doing nothing with it. Doesn't that make you a Hypocrite?" After that experience Scott decided to try playing out live. Three weeks in to the experience, he sent a song Called When You Know Better (https://soundcloud.com/scott-wilcox/when-you-know-better) to the Oprah Lifeclass Show. Oprah loved it enough to ask him to sing it live on the show (https://youtu.be/eqKkFmpjtHQ). Since then Scott's music career has taken off and he plays over 220 shows per year including two annual national tours. Scott won the Bob Dylan Songwriting award in 2012 & 2013 and sang on the Super bowl Babies Choir Commercial for Super Bowl 50 (https://youtu.be/9KqekigARfE). This year Scott's song Grains of Sand (https://vimeo.com/152129756 Grains of Sand) was rated #1 on the N1M digital music charts and his song Holiday Road was made into a music video (https://youtu.be/LweFONp7yjE).
Scott's original music is a soulful acoustic country and blues he calls Americana blues. It comes directly from a front porch in the upper Midwest and resonates to us all. His performances are more than music, they are an experience of stories and music that will make you laugh, reflect and miss home a little bit.
https://exposedvocals.com/features/scott-wilcoxs-ah-ha-moment-oprah-winfrey/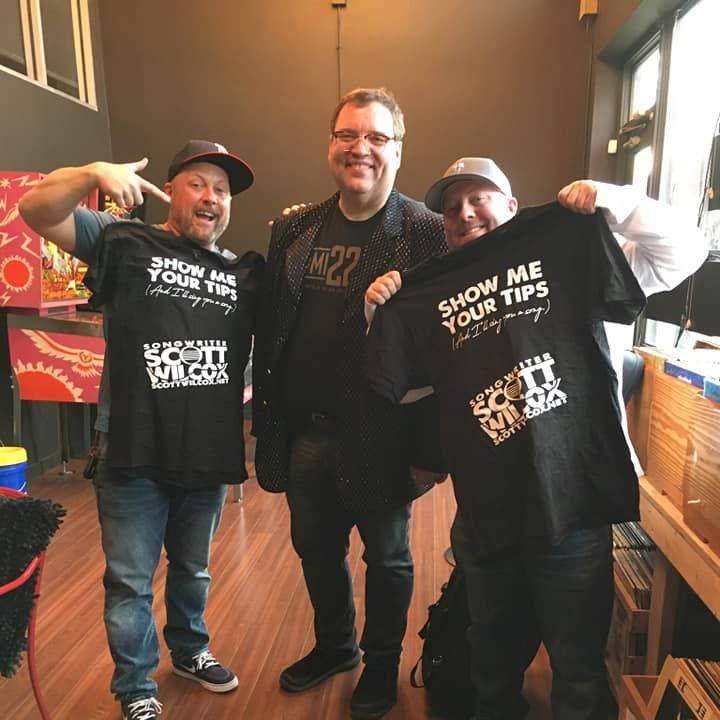 Brothers on Whatever Podcast
St. Louis, MO
Scott Wilcox on Chicago Acoustic Underground with Michael Teach
Scott Wilcox sings "When You Know Better" on Oprah's Lifeclass Show in October 2011
Interview with Scott Wilcox WXOW 19 - ABC
Interview with Tajci on Waking Up in America - A Career Change and Advice from Oprah
Scott Wilcox as a Packer Fan Singing in A Superbowl Babies Choir Ad
Scott Wilcox Appears in Super Bowl Commercial Interview WKBT - CBS