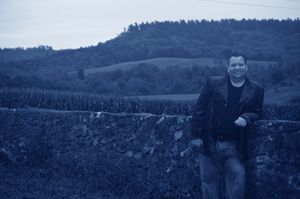 Booking Rates for Scott Wilcox:
Wisconsin - Minnesota - Iowa - Northern IL
Flat Rate - $300 for 3 hours or $400 for 4 hours
N. Dakota - S. Dakota - Kansas - Nebraska - Missouri - Southern IL - Indiana - Michigan
$1,000 Minimum Rate - Book at two back to back nights for $500 each or Book one night at $1,000 (Four hour perf. per night) 
Everywhere Else - (Literally)

$1,000 per performance plus round trip airfare and accommodations.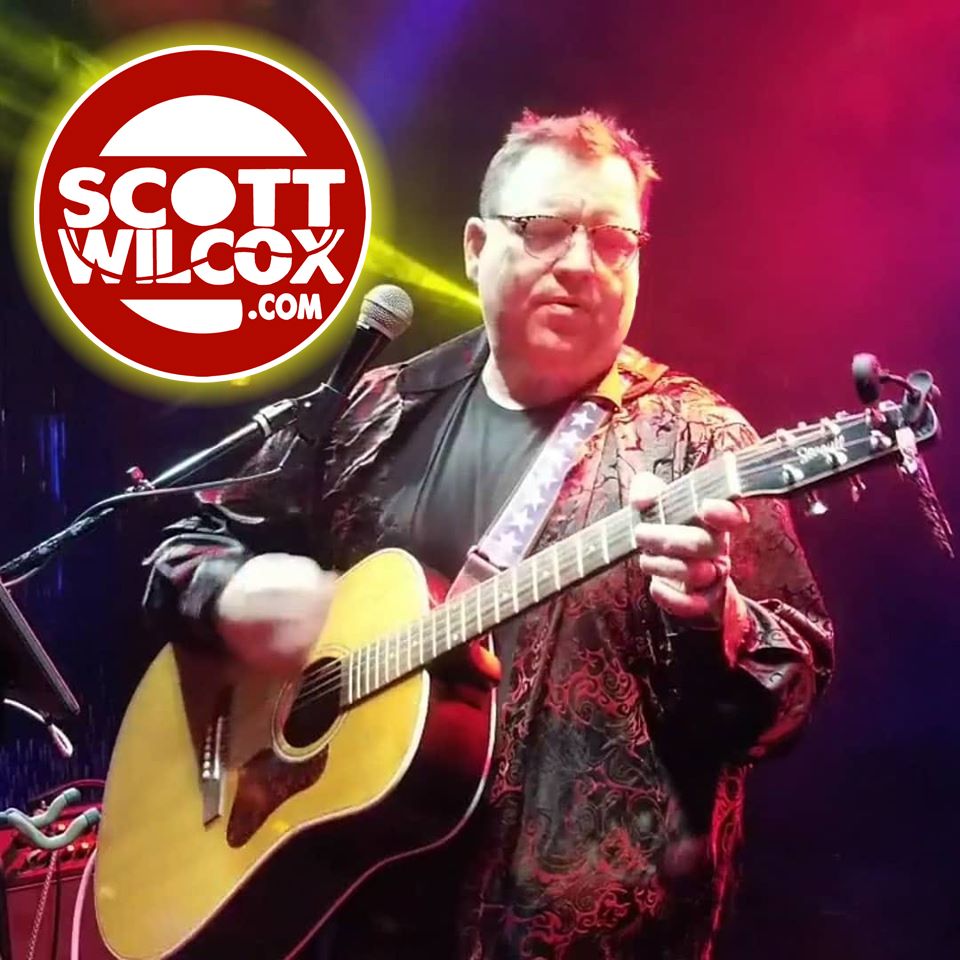 Working on Album # 5
... And you can help!
It seems like ages ago that I completed my first album called Love Notes.  This album was a gift in honor of my grandpa Vernon T. Oftedahl, who was a Veteran and POW or WWII and an amazing musician.  
My second album Locally Famous (Widely Unknown) was proclamation of my own ability to rise above the dissenting voices of my past and blaze my own trail and become my own kind of person and musician.
 
Next came my Christmas album and my fourth album called The Road, which was a album that looked forward to my road ahead and all the amazing adventures that awaited me.  
Now its time for my 5th album.  It's been a process of writing music for over 3 years.  If you've been to my shows you will recognize many of the songs.  In three years I've written many new songs but not all of them will be on the 5th album realease. That's where I need your help.  Let me know which songs are your favorites and I will put the ten favorites on that album, then record the rest and release a 6th album after that.  Here are the songs being considered: A Warm Rain, The Ripple, Show Me Your Tips, Shannon,  City Girl, My First Trip to Nashville, Little Red Tail Light, He Likes the Old Style, Delilah Smile, Drive That Camaro, Enjoy the Glow, Even When It's Hard, Never Coming Home, Follow the Wind, How Many More, Mulberry Wine, Mr. Rodgers Neighborhood, Out Past the Treeline, Strength in the Water  , Those Words, Baton Rouge, Water and the Oil. 
Email me with your list of songs I should include on the 5th album and your suggestion for the name of the next album and If I will choose two names from all those who submitted and you will receive a free copy of my next album.  I can't thank you enough for your continued support.   ~ Scott

The Oprah Effect 
In October of 2011, my wife and I signed up for a satellite network subscription. Along with the subscription, we were given a bunch of new networks to watch on a trial period basis.  One of those was the OWN Network.  This was Oprah Winfrey's first year with her new network and she was still looking for ideas for new shows, unique guests, and new topics to explore. My wife and I had settled down for the evening and decided to explore our free networks out of curiosity.  We have always liked Oprah Winfrey and thought she was very inspirational.  Her new network was a bit raw in many ways but found the shows to be reflective.  We began to watch the first episode of a new show called Lifeclass.  The show was designed to be a program that was meant to be discussed after the program with friends or family.  It was a great way for people to constructively talk about topics they might normally shy away from. From the moment the Show started we felt hooked.  For you fellas out there... If you ever find a TV show that both you and your wife like together; watch it.  Its a rare thing to find something you both like.  So we did. 
After the first episode my wife said that I should try to find the website for the Lifeclass show and sign up for our Lifeclass Journals.  The journals were a way to participate in the discussion at home by your self or with a group.  When I saw the website I noticed a spot where it said, "If you like the Oprah Lifeclass show, send us a video and tell us what you think.  By this time it was 11 )'clock and I was in my home recording studio like usual.  I thought to myself, "Why should I just say something?  Afterall, I'm a songwriter I should write some music or something".   So I took a look at all the topics for all the shows for the first season, and found a creative way to put them together into the words of a song.  I wrote a melody and put some guitar chords to it, and before you knew it, I had a song called, When You know Better.  The chorus of the song was a quote by Maya Angelou, a famous author and poet that was a favorite of Oprah's. The quote said, "When you Know Better, You do Better."  I thought this was a great quote for me personally.  It means something like this; when we make a mistake we should remember what we did wrong and figure out tools to help us do better the next time around.  And afterall, I've made plenty of mistakes, so I know that making mistakes is easy. Learning from them and trying it again, is the hard part. 
So I finished the song, recorded a simple version of it in my studio and then made it into a video by putting a slideshow of family photos in the background.  I wasn't worried about having it be too fancy because I truly believed that it was 11 O'clock at night and I didn't believe anyone looked at this stuff anyway. Well, turns out, I was wrong.  Three days later I was sitting in the kitchen with my wife and the phone rang. the phone caller ID said, Harpo Inc. We knew right away that that was Oprah company and picked up the phone.  
They told me that they heard my song and Oprah loved it.  she wanted to have me sing the song on the next episode, and by the way, they wanted me to do it LIVE on camera.  And because I didn't have time to think about how terrifying it was, I said yes. Of course I was terrified to sing live on the show, but my wife was incredibly supportive and the production staff made me feel completely at ease. 
People always ask me about the Oprah Effect.  The Oprah Effect, I guess, is some kind of effect that happens after people have been on Oprah Winfrey.  These people seem to see success overnight and undergo complete transformations. Well, I'm not sure about all that.  I'm still the same guy in alot of ways that I always was.  I'm not rich.  I'm not ultra famous. But I have to admit that ever since I was on Oprah, some things about me have been dramatically changed for life.  Here are some of the ways I have changed:
First, and most importantly, is that I am not longer afraid to try.  And that means just about anything. I realized that after I was on Oprah I was no longer afraid to reach for my dreams.  I was no longer afraid to fail.  I was no longer afraid to share my songs in public or even believe that I was worthy of stardom.  For most of my life, I thought that I wasn't a big star because ridiculous reasons like maybe I was too fat, too old, from too small of a town, or just not good enough.  But all the excuses I gave myself for so many years no longer made sense.  Because if I was good enough to sing on Oprah, I must be good enough to reach my dreams as well.  Since then, I don't think I have said no to hardly any opportunities. It's freeing really.
I used to be so worried about what other people thought of me.  But the next thing that changed was that I no longer cared what other people thought.  I stopped listening to the voices of the people around me when they told me things that I knew weren't true.  I started listening to my inner voice, and more often than not, my inner voice has been correct. 
The last thing is all about confidence. When you stop listening to the negative people around you and you stop being afraid, you find an incredible sense of confidence. I went from the guy who asked "Why me?" Why do I deserve to be famous?  To the guy that said, "Why not me."  And like Robert Frost Said, "And that made all the difference."  
So, is there an Oprah Effect?  Maybe.  Or maybe I'm just like Dorothy in the Wizard of Oz; I had the power within me all along. All it took was the experience of being on Oprah to make me believe I was worthy of success.         
Following Statistics
Currently Scott's total fanbase is approximately 120,000 worldwide
Scott has played over 1500 shows in the past 7 years.
Scott has donated over $3,000 to charitable causes in 12 years
He has produced 4 albums and written over 300 songs on Guitar and Piano
He is a regular supporter of TAPS; an organization that gives financial support to military families in need.